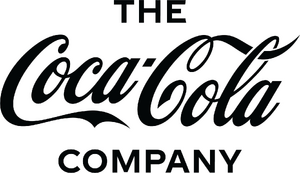 ---
The Coca-Cola Company is an American multinational beverage corporation and manufacturer, retailer and marketer of non-alcoholic beverage concentrates and syrups. Headquartered in Atlanta, the company is best known for its flagship product Coca-Cola, invented in 1886 by pharmacist John Smith Pemberton in Columbus, Georgia. The Coca-Cola formula and brand were bought in 1889 by Asa Griggs Candler, who incorporated The Coca-Cola Company in 1892. Besides it's namesake Coca-Cola beverage, Coca-Cola currently offers more than 500 brands in over 200 countries and territories, serving over 1.7 billion servings each day. The current CEO is Muhtar Kent.
The company has a long history of acquisitions. Coca-Cola acquired Minute Maid in 1960, the Indian cola brand Thums Up in 1993, and Barq's in 1995. In 2001, it acquired the Odwalla brand of fruit juices, smoothies and bars for $181 million. In 2007, it acquired Fuze Beverage from founder Lance Collins and Castanea Partners for an estimated $250 million. The company's 2009 bid to buy a Chinese juice maker ended when China rejected its $4.2 billion bid for the Huiyuan Juice Group on the grounds that it would be a virtual monopoly. Nationalism was also thought to be a reason for aborting the deal. In 1982 Coca-Cola made its only non-beverage acquisition, when it purchased Columbia Pictures for $692 million. It sold the movie studio to Sony for $1.5 billion in 1989.
Community content is available under
CC-BY-SA
unless otherwise noted.