---
My Coke Rewards was a customer loyalty marketing program for Coca-Cola soft drinks which launched in 2006. Customers entered codes found on specially marked packages of Coca-Cola products on a website. Codes could also be entered "on the go" by texting them from a cell phone. These codes were converted into virtual "points" which in turn could be redeemed by members for various prizes or sweepstakes entries.
Code Redeeming System

[

]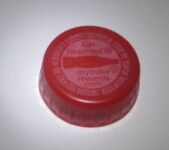 Prior to February 17, 2009, members were limited to entering 10 codes per day, regardless of the number of points that this represented. Members who entered 10 codes from 32-can packages could, under this system, earn a total of 250 points per day, or 1,750 per week.
On February 17, 2009, this system was changed. Members were later limited to entering 75 points per week, regardless of the number of codes redeemed per day. Bonus points and promotional offers were still not subject to this weekly limit. My Coke Rewards had a meter that told the member how many points they earned during the current week, and whether they had reached the 75 point-per-week limit. In addition, My Coke Rewards featured an expiration date on the codes that were entered. Points expired after 90 days of user account inactivity, meaning a customer must either add points to their account or claim a prize within 90 days to ensure their points do not expire.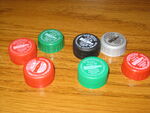 On January 20, 2015, the weekly point limit dropped to 75. Caps awarded 3 points, 12-packs awarded 10 points, 20-packs awarded 18 points, 24-packs awarded 20 points, and 32-packs awarded 25 points.
After Wednesday, March 22, 2017, codes entered no longer earn points. Also, effective July 1, 2017, MyCokeRewards.com will redirect to Coke.com. Unredeemed My Coke Rewards points were donated to charity.
External Links
[
]